Welcome and Thank You!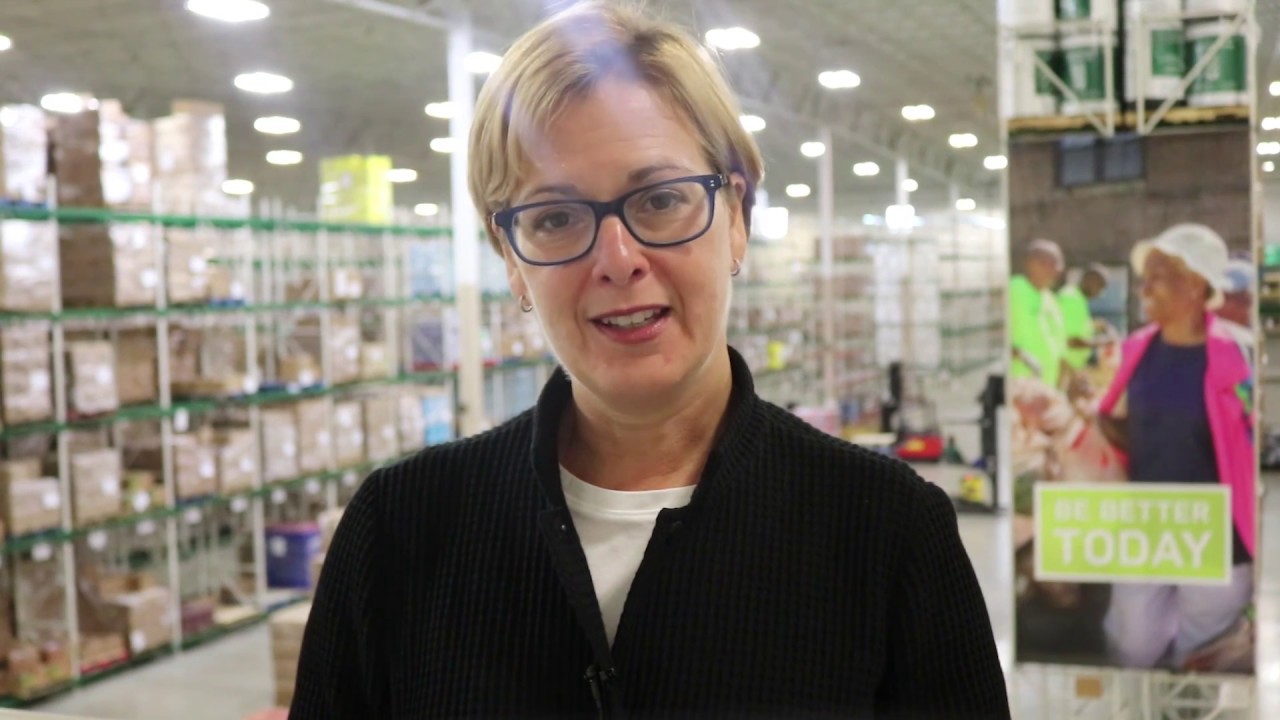 Welcome to the Greater Chicago Food Depository's fiscal year 2017-2018 online annual report. Below, you'll find highlights from the impact you made possible in our community this year. Because of your support, our neighbors throughout Cook County – children, families, veterans, older adults – had the food they needed to thrive. While the need remains incredibly high, the generosity of donors fueled our response, as we distributed more than 69 million pounds of food – the equivalent of more than 60 million meals. This year's report includes stories about the impact of Chicago's Community Kitchens in its 20th year, a new partnership with the City of Chicago to better fight hunger in our community, an innovative program to educate clients on nutrition, and more. Please explore those stories and know that because of you, our neighbors have food and hope. On behalf of our clients and everyone at the Food Depository, thank you.
Kate Maehr
Executive Director & CEO Greater Chicago Food Depository
BRIDGING THE GAP IN FY 2018 — NOURISHING OUR COMMUNITIES
MILLION POUNDS OF FOOD
That's the equivalent of 159,000 meals every day.
VOLUNTEERS
Volunteers donated 97,166 hours at the Food Depository.
% FRESH PRODUCE
36.9 percent of food distributed was fresh vegetables and fruit.
Stories of the impact we made together
WITH YOUR SUPPORT, WE CAN END HUNGER IN OUR COMMUNITY
HOW TO GET INVOLVED
Every year, thousands of people join us in the fight against hunger. Whether you volunteer, advocate, start a food drive, raise awareness or donate, everyone can make a difference. Together, we are stronger. Together, we can end hunger in our community. Get involved now.